Gift Shop
Contact Us
Give us a call at (785) 452-7127 and talk with us about your budget and your patient's age, gender, hobbies, and condition to help us find just the right gift.


Balloons

18" Mylar balloons with helium, ribbon and weight included 4.00 (Sorry, we do not offer latex balloons.)
Selection will vary. Choices include Get Well, Thinking of You, Prayers are With You, New Baby, Birthday, and more.
Plush
Choose from a large selection. Tell us your loved one's favorite animal!

Aurora Mini Flopsies

7" 6.99
Selection Varies

Ty Boos

The big eyes make this a Kid Favorite!
6": 7.00 13": 13.00 18": 26.00
MANY STYLES AVAILABLE

TY 13" Classics 13.00

MANY MORE STYLES AVAILABLE
Gift Sets
An easy all-in-one gift!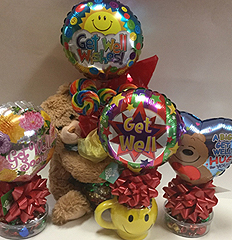 Selection Varies
10" Hard Candy and Mini Balloon Set 8.99
12" Mug filled with Hard Candy and Mini Balloon Set 13.99
20" Plush Set with Suckers and Mini Balloon Set 30.99
Toys
Baby toys, toddler toys, and more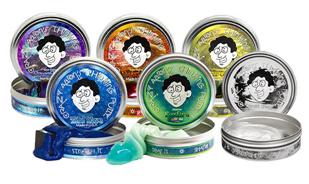 Thinking Putty
Part toy/part stress reducer. All ages love this! Stretch it, snap it, bounce it.
3.2 oz tins 15.99
.05 oz mini tins 3.99

Large selection of activity toys (Ask clerk for choices)
ABC Puzzle 7.99
Number Maze Puzzle 16.99
Sticker Pad 4.99
Water Wow or Surprise Ink .99