Salina Regional's Trauma Team
Salina Regional Health Center implemented a new level of response for traumatically injured patients. Now a specially designated team of individuals with highly defined roles report to the emergency department as soon as a trauma call is received.
The team includes a trauma surgeon, emergency department physician, trauma control nurse, intensive care nurse, surgical nurse and staff from radiology, laboratory, blood bank, respiratory care, security and chaplaincy.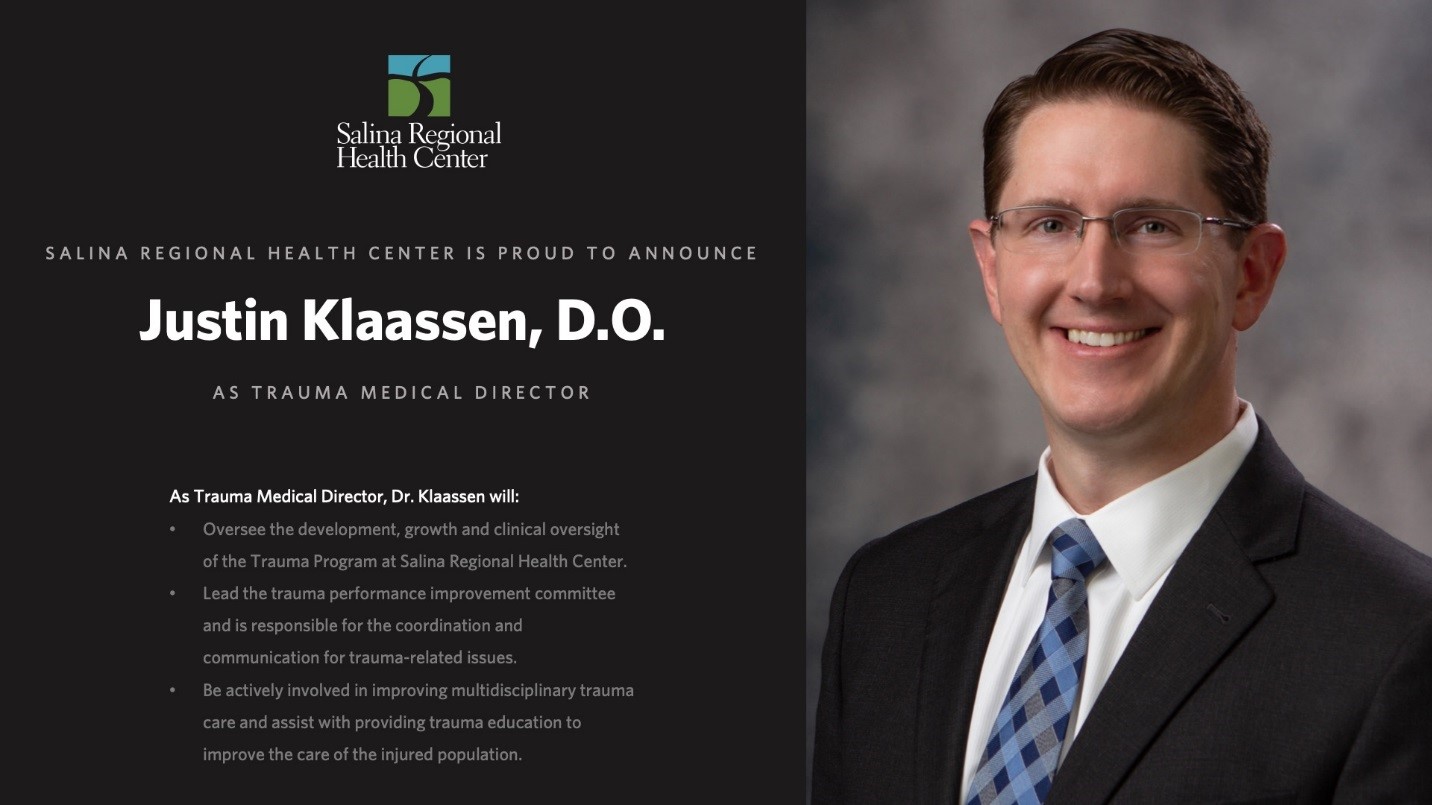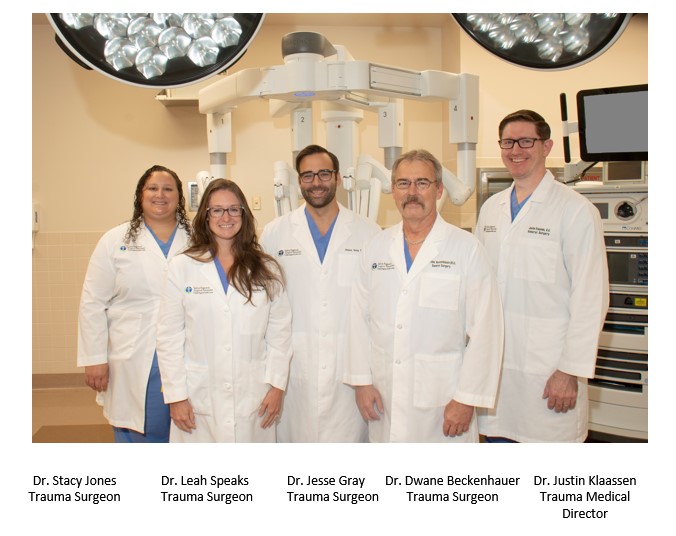 Meet our Providers